SEO
Transparent SEO promotion for business
We work for perspective relationships. Our SEO is transparent, we give complete report on what we do and do things only after client's confirmation.
Why people order our SEO?
Our SEO experience in various industries from internet shops to complex industrial equipment websites has helped us to create our own unique work philosophy.
We think that you need clients, not just visitors
That's why we don't only focus of making you website rank higher, but make it sell. We work in three directions: search rank, amount of visitors, and conversion
We use only white SEO
We do not use spam promotion: wrapping up behavioral factors, automated link purchases, catalog runs

None of our projects has ever been filtered by Google but we have cases when we had to fix what unfair optimisators done. We had to remove websites from search engines filters.
Quality guaranteed
We never give false promises and guarantees Whatever optimiser does, that last word always belongs to the search engine, you can't just "Buy" your top-1 rank

We do a fair job — we guarantee that we do everything needed to improve your website ranking well and on time. We use successful strategies we formed in many previous projects.
Our work is more than SEO — It is SEM, Search Engine Marketing
It is a cross of tech optomisation and improvement of its selling features, accordeing to the most modern stanradrds.

This aproach gives maximum effect that can be seen in our cases.
Want to know which results can your website reach in SEO?
Let us analyze your website, estimate demand and growth plan for your buisness.
We are not a conveyor — we do not need lots of clients We need "Our" clients Thus we do everything to keep good relationships with all our clients during a long term
We use Kanban methodology
Our main industry is web development We have our own team of web developers who can rework and optimize your website, we use web-development approact in our SEO work — kanban. It means that we do only what is needed and when it is needed, exactly on time.

Each project has own kanban board, where we track all tasks with statuses, deadlines and problems. Each client has access to it Have questions about our work or how we do it? Just leave a comment in kanban board, and we will answer it.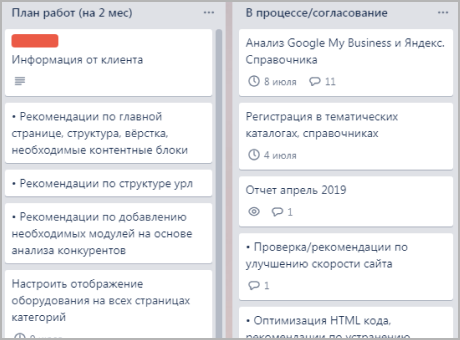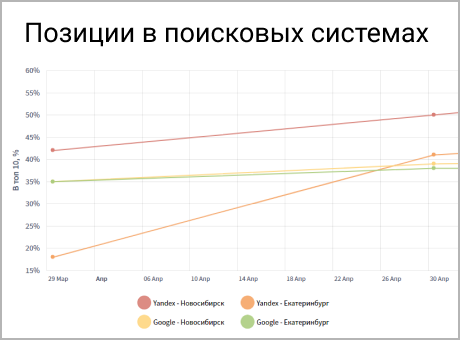 Transparent reports
We do mon obscure of hide figures — we tell the state of the project as it is We tell about all changes of your SEO prcess in your language
Our clients appreciale our care
Average lifetime of our client is 2 years

We care not only about the results of our clients, but also about the comfort in working with us. That is why we offer quality service, but also we care about our clients, we show them how we "cook" SEO, explain what is done and why, explain in common language what happens to your website right now. we are always onlne.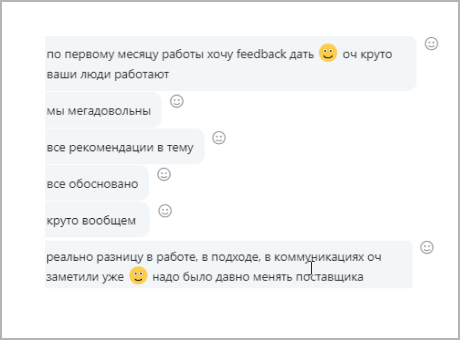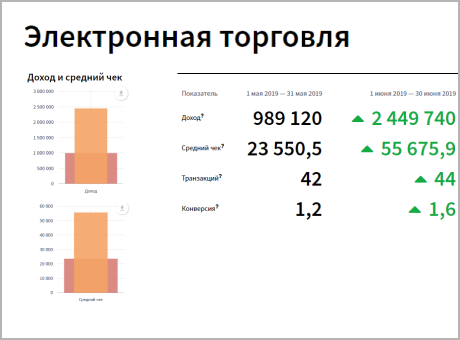 We are sure — our approach works
We think that you need clients, not just visitors That's why we don't only focus of making you website rank higher, but make it sell.
Why people order our SEO?
We can deal with any project
We promoted regional portals, federal internet shops, and web services No freelancer can cope with promoting a big website, woo many different tasks and data to be processed For example a42.ru portal as 1 140 000 pages. Promoting such a website is a task only a well-trained team can handle. We are such a team:

We have 5 specialists for your project: SEO expert, programmer, designer, link builder, and copywriter.
We use SEO programming
Modern SEO is impossible without tech works like automation, layout programming, adding new features, mobile adaptation. there is a risk to "break" a website and lose all traffic without proper programming experience

Our programmers have the necessary experience and work together with SEO experts. Our unique technology — industrial automation with sophisticated handwork
We can make trends work for you
Our promotion is actually now in 2019 We exchange experience with our colleagues, take part in conferences We use modern tools
Take every click of your users into account
Result analysis is a must-have part of our service Analytics helps us to control promotion strategy, and helps you to understand how effective is our work.

You know exactly how many people visited the website, who are they, where they came from and how many orders they made.
We value uniqueness of your project
We value quality over quantity When one specialist works with more than 10 projects — it is a conveyor. That is how large SEO companies work and do the same things for every client.

We develop a personal strategy for each website.
We are always ready to communicate
If you order our SEO, you will have a new department in your company — the promotion department

We are always online and ready to consult and give recommendations.
Beginner
from $400/month*
You don't have many competitors
You product doesn't have much demand
Your promotion is targeted for one city or region
Regional leader
This tariff fits you if:
From $700/month*
You have wide assortiment
You aim on large amount of leads
Your promotion is targeted for several regions
Your goal is top-10 search rank
Industry leader
Fits big e-commerce and aggregators
From $1200/month*
Your promotion is targeted on whole country or worldwide
You are ready to process any amount of leads
You are ready to hit TOP-3 in search rank
* Exact price is estimated from scope of work, and is calculated for each client individually basing on their goals and business processes.
We work with almost any product except:
Products illegal in your country;
Smoking and tobacco goods: pipes, hookah and vapes;
Entheogens;
Alcohol;
Companies selling unlicensed software, movies and music;
Companies who sell diplomas, and stuff for students;
Erotic, prostitutes and porn;
Financial pyramids;
Astrology, tarot, fortune-telling;
Online casino;
Websites blocked by your country;
Multi-level marketing.
You business is not on the list? Then you are free to order: