Intranet resource for SDS holding company
Intranet resource for easier and more effective communications amount employees
"Sibirskiy Delovoy Soyuz" holding company is one of the biggest companies in the region. The company has over 45 000 employees from Kemerovo region, Altay , and other regions of Russia.
The client wanted to unite its collective and increase corporate culture level, also to create positive image of the ZAO HC "SDS" as a modern and technological company.

The corporate portal should provide possibility to solve current tasks of staff, increase communication between branches and provide a tool for collective resolution of problems and experience exchange.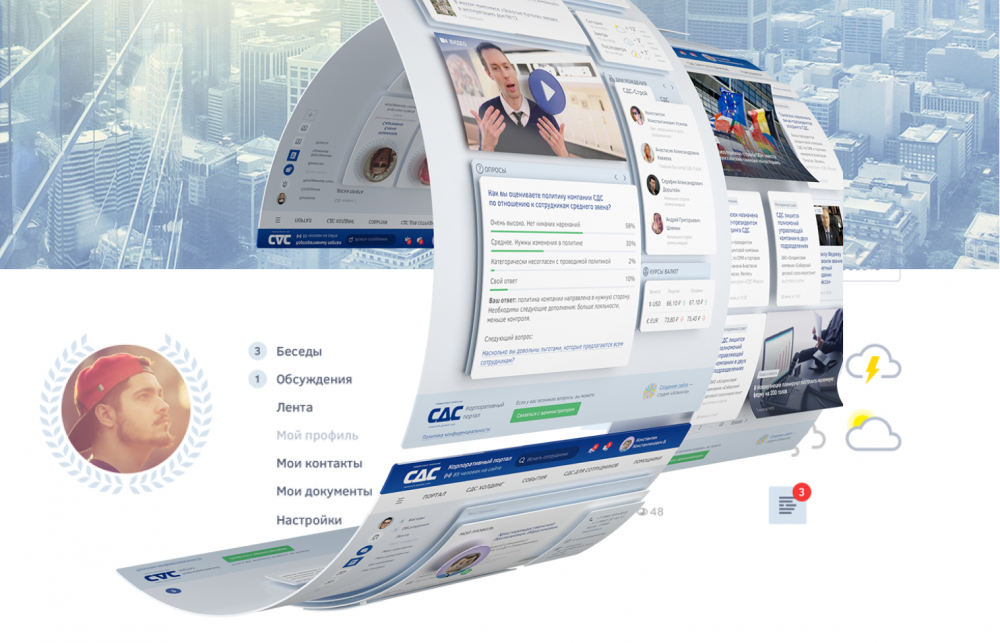 The main challenge was to export all the data about employees from company's it systems and upload the to the website and keep database up to date.

We had to develop flexible role structure to keep existing hierarchy of branches departments and buisness processes. We created a group system to operate user data inside departments to distribute user roles.

This project had absolutely unique safety requirements.. There are two versions of the product: outer one (available to everyone provided they own a user account, it lacks some features and major part of user data) and inner version — available only from local network.

Our project is a corporate tool, so we made it as convenient for the client's employees as possible We made an SPA web application, so there is no need to change pages, everything is on one screen.

The portal has its own forum and chats, which are very flexible, and feature group chats and closed forum parts. Users can bookmark any part of the portal, and access it from main dashboard.

The portal is designed with corporate colors according to the problems it meant to solve. The first priority — make the portal convenient for users, so they could communicate and solve their issues more effectively.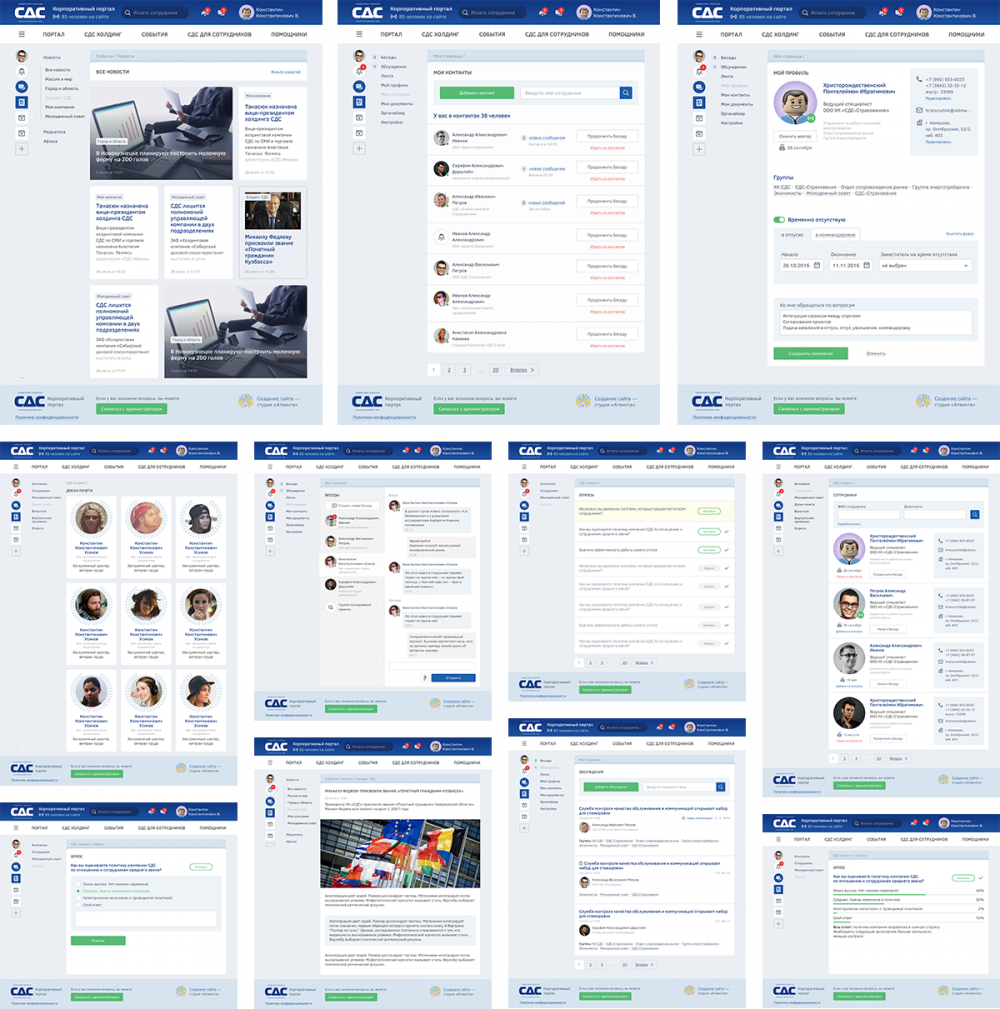 Corporate portal solves following problems:
Access to operative information about holding company;
Secure access to confidential corporate information;
Routine automation with built in corporate services;
Paperless document interchange, and other instruments to increase quality and effectiveness of corporate document interchange;
Surveys, and data gathering about current problems from ZAO HC "SDS" emplyees;
Satisfaction of other need of users without access to outer web.